"From morning to midnight, La Prairie has your colour needs covered, with sensual shades for the eyes, cheeks and lips that conjure visions of Paris nightlife, off the beaten path cabarets and all that jazz. It's about understated sexiness, in the form of berry and plum lips, warm cheeks and a sultry, smoky eye in unexpected colour combinations of blues and violets."
I you want to indulge in some luxury give it a go!
5 new Luxe Lip Colour shades,
3 new Limited Edition Lip Definers and a new Plum Powder Blush.
For Eyes, discover new
Midnight Blues Eye Colour Ensemble as well as
3 Limited Edition Eye Definers.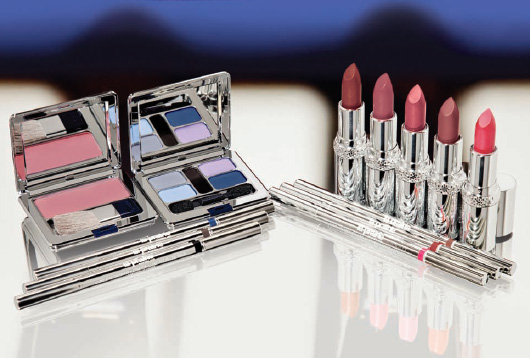 [ad#googlelong]